Akshay Kumar's choice of films is increasingly hinting that the actor will soon turn into a politician. Here's why
Akshay Kumar's choice of films is increasingly hinting that the actor will soon turn into a politician. Here's why
Akshay Kumar has made sure that his filmography, his social media posts, even his philanthropic activities are all in service of the nation.It was in the 90s that Akshay Kumar's presence in Bollywood as Khiladi became vastly popular. With his debut film and many others that followed, Akshay was known as the resident cop who is always righteous without crossing the judicial or moral line. Then it was Akshay's turn to showcase his humourous side. Here too, he aced the act. After spending many years as the go-to actor whose comic timing was beyond perfect, Akshay Kumar found a new genre for himself.
For an actor who wants to stay relevant for decades, it comes with the territory that he has to constantly re-invent himself. More so with Akshay, he charmed the masses but always got the short end of the stick because of his contemporaries like Shah Rukh, Salman and Aamir in the 90s. It was with Holiday, Baby and films that followed that Akshay's name became synonymous with the desh-bhakti genre. With the rising anti-national taunts on prime-time news every day, the nation wanted a hero to look up to and in the noisiest of times, Akshay saved the day.
Film after film, Akshay made sure that his filmography, his social media posts, even his philanthropic activities were all in service of the nation. While that's a noble thought, one could argue that this started to look like an elaborate PR scheme for a possible political career. Even when Akshay is endorsing a tile brand, the desh-bhakti vibe never leaves the building. Akshay Kumar has never stated his political aspirations but in case that happens, his fans would certainly gather up for his rallies just like they crowd outside the theaters to watch his movies.
Ours is a country where stars are treated as demi-gods. A film star's aura is sustained by his choices in movies so if one day Akshay decides to become a politician, the aam junta would happily chant his patriotic dialogues with him in chorus and cheer him on as he donates sizable amounts of money to jawans stationed at the border.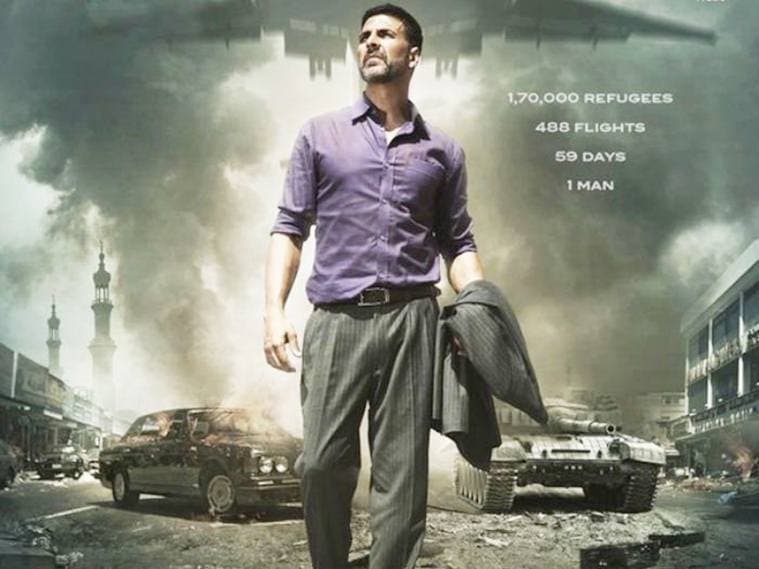 Akshay Kumar in Airlift.
There was much furore after Akshay was honoured with a National Film Award for his performance in Rustom and some even called it a case of nationalism awards rather than national awards. Then there was the case of Swachch Bharat Abhiyaan that was the premise of Toilet – Ek Prem Katha. While the film positively promoted a good cause, it was rather obvious that the makers were desperately trying to get into the good books of the central government. His future films, Gold and Kesari, also center around the nationalist sentiment.
Akshay Kumar's upcoming feature PadMan tells the story of a visionary man who revolutionised the market of sanitary napkins by making them accessible and affordable. Here, Akshay has taken a huge risk. He is still trying to fight for a cause but he also has to deal with the taboo that comes complimentary with the topic of menstruation. By adding social relevant films to his repertoire, Akshay Kumar has risen above his characters and has donned a new character that can be seen in his every film, that of a man who lives to serve his nation. And as Arvind Kejriwaldemonstrated a few years ago, the obvious next step is politics.